Salads of summer: Antipasti
With the heat of Summer upon us, we tend to look for recipes that are easily made, easily shared and easily delicious. That is why antipasti is the perfect summer meal. Before we talk meats and cheeses, it's interesting to understand the difference between antipast o and antipast i. Both words are in Italian, but antipasto translates to "before the meal" and is the singular Italian equivalent of "appetizer". Antipasti, on the other hand, is the plural of antipasto, and therefore means "appetizers".
So, you can order an antipasto before your main course, or, you can eat antipasti all day long (which is what we prefer).
Antipasti are usually a plate of assorted meats, vegetables and cheeses, cut into bite sized pieces that can easily be picked up with a fork or your fingers- an excellent accompaniment or main dish for summer dining. The best part about antipasti is that most of the components come already prepared, so all you have to do is purchase, open, and set on a plate!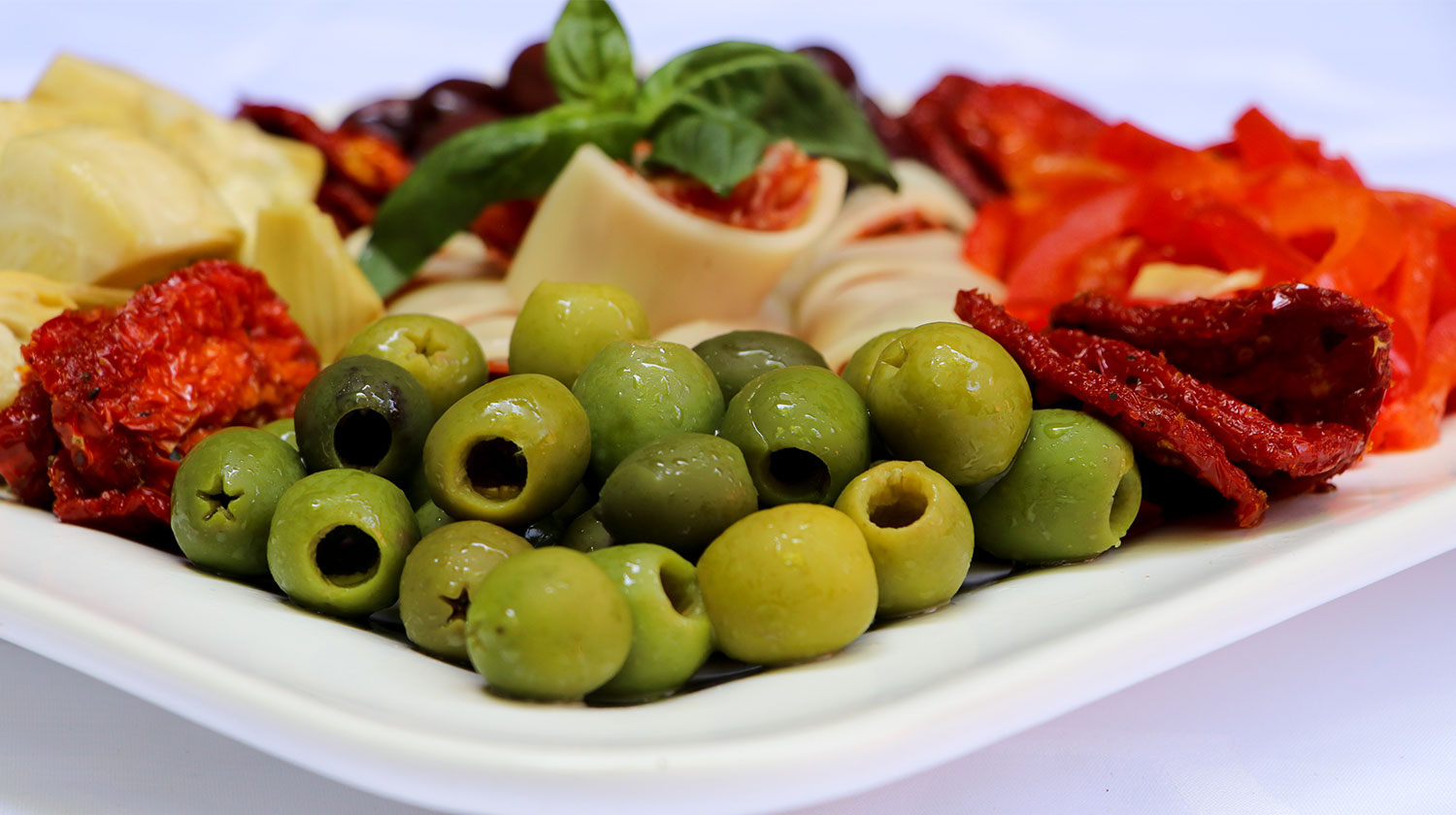 Our ideal antipasti plate includes marinated artichokes, sundried tomatoes, green and kalamata olives, pickled red pepper and provolone-salami rolls. Topped with some fresh basil and a red wine vinaigrette, our antipasti plate will become your new summer staple.